A recent article on desantisbreindel.com looks at Fortune's ranking of the world's top companies and provides an interactive exploration of the use brand color as well as great insight into colors and what they mean.
Every year, Fortune ranks the world's top companies across a range of criteria. Looking at the classic Fortune 100, the more recent list of Unicorns (private startups that are valued at $1 billion or more), and other lists, we were curious to see how color was used in the brand identities of these successful companies.
Most Popular Brand Colors: Most Admired Companies
Because of its solidity and neutrality, black is the typographic choice of many companies on this list. Black can signify power, elegance and formality, and it's easy to deploy across a range of applications.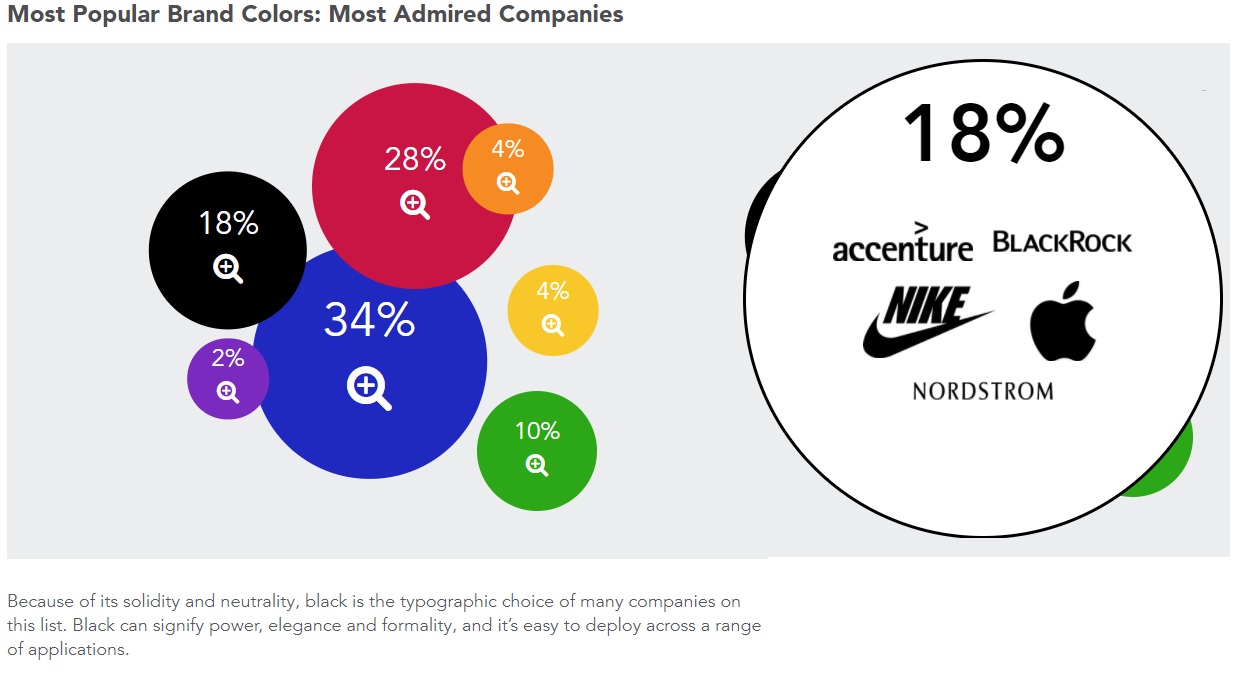 Did you know… in Japan and Great Britain, black cats are considered to be good luck.
Discover how brand colors stack up in each of Fortune's categories – The Fortune 100 to Unicorns and more by reading the full article
DeSantis Breindel is the leading B2B branding and marketing agency in NYC. We are strategists, writers, designers, marketers, filmmakers, programmers, and experience makers. United by a shared passion, we work with our clients at critical inflection points to engage customers, influence prospects, rally employees and inspire investors.
Receive Blog Posts via email
Share with your friends and colleagues