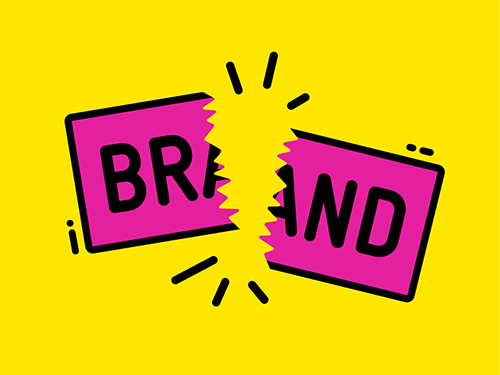 A recent article by Rose Bentley on wolffolins.com looks at branding and is it becoming meaningless. 
Last month, our Head of New Thinking, Robert Jones, wrote an article in the Guardian titled "Brand is becoming meaningless". As always, the sub-editor had some fun with this title, and it wasn't quite what Robert meant. But the thinking behind it raises some interesting issues.
We don't look in awe at Apple, Google, or Virgin for nothing;
we think of them as awesome brands. But in reality it's the
myriad interactions we have with them that make the brand
up in our minds: not a shiny identity, but the meaning and
the utility of our daily experiences with them.
The fact is that brand is not on the mind of today's leaders, or, at least, what is on their mind is not articulated as brand. As we have interviewed over 40 leaders in the past few months, we have an idea of what is on their minds: how to build a long term culture while trying to achieve short term goals; how to take advantage of new opportunities and inspire innovation without unleashing chaos; and, in an age where the CEO is more of a designer-in-chief than commander-in-chief, how to deal with new problems like competition, a changing sector, or a business that has run out of steam – all of this while leading when everyone is their own leader.
So what can we do as marketers? I believe there are three ways of thinking that are useful here:
Think about your own purpose and be your own leader.
Think conversation, not broadcast.
 Think experience ecosystem, not just identity system.
Get all of that right and there's your brand: the effect of everything you are doing, not the cause of it; the bunch of experiences out there in the world; the way your customers feel about you; and the purpose you stand for.
So brand is not meaningless at all. The very point is that brand is now infused with a lot more meaning.
Read the full article here.
Receive Blog Posts via email
Share with your friends and colleagues