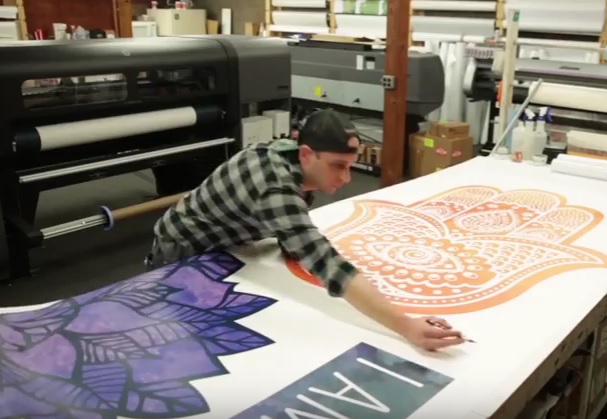 Yupo Corporation showcased the flexibility of YUPO Octopus and YUPOJelly with the transformation of a Chesapeake Yoga Nook from plain to WOW.
Micro-suction technology – the versatility of Jelly and Octopus
Both YUPO synthetic substrates feature Yupo's patented micro-suction technology. Tiny suction cups are formed in an adhesive-free layer on one side of the paper, making Octopus and Jelly able to grip most any flat, smooth surface. Because no adhesive is used and both include YUPO's waterproof, tear-resistant, 100% tree-free attributes, both can be removed and reapplied with ease, creating a versatile medium that can be used over and over – perfect for seasonal retail use.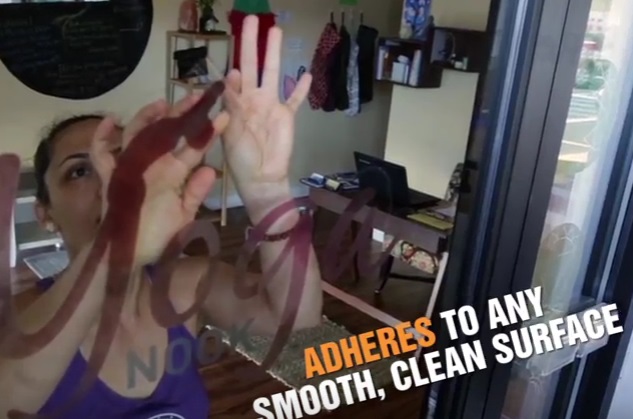 Without need for magnets, static-free YUPO Octopus and Jelly are also safe to use on most electrical surfaces, as well as glass, PVC, aluminum, coated paper and more. With grades and weights available for a variety of print methods, YUPO Octopus and Jelly offer flexibility, beauty, durability and always, exceptional print quality.
Learn more about YUPO  and AG Wraps who specializes in wraps and wide format.
Receive Blog Posts via email
Share with your friends and colleagues