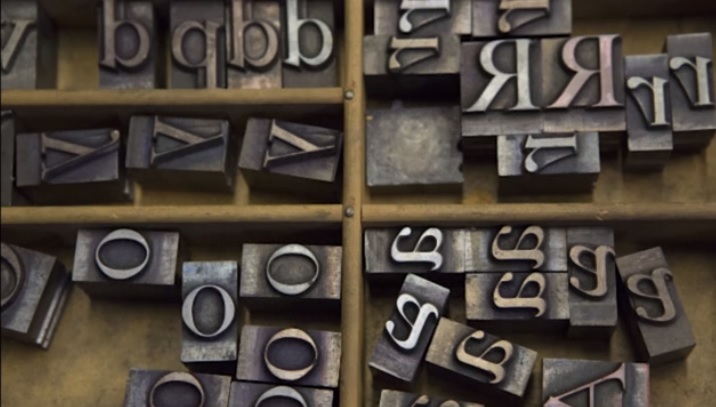 In Princeton's typography studio, students are using their hands and raw materials such as ink, metal and wood to learn an old-fashioned art that is trending again: letterpress printing.
Interest in letterpress printing has grown on campus with the introduction of graphic design courses in the Program in Visual Arts, part of the Lewis Center for the Arts.
The accompanying images show students at the Lewis Center's typography studio at 185 Nassau St., learning the intricate process in class and during an event of the Princeton University Letterpress student group. Students learn how to set metal type, letter by letter, onto metal plates and then used a hand-cranked roller to print impressions of those words onto paper.
This past spring, graphic designer David Reinfurt taught "Graphic Design: Typography," which involved hot metal typesetting in the letterpress print shop alongside photostat and digital type design. The studio had fallen out of use for several years, but Joe Scanlan, director of the Program in Visual Arts, and Reinfurt, a lecturer in visual arts and the Lewis Center for the Arts, revived the studio upon their arrival at Princeton in 2010.
Students formed the Princeton University Letterpress group last spring to study letterpress typography, printing and book binding and to produce items such as wall art and poetry anthologies. They meet regularly in the studio during the academic year, with instruction and advice from David Sellers, a printer in Hopewell, New Jersey.
A Study in Type from Princeton University on Vimeo.
Receive Blog Posts via email
Share with your friends and colleagues