Ever wonder how a 300 gsm paper compares to 130lb paper?
Are you trying to find the equivalent weight for a 28# text in a European sheet that lists weights in gsm?
Our friends at PaperSpecs.com have made this easy with their Paper Conversion tool.
Select the measurement conversion, the type of paper, enter the weight, and then click calculate.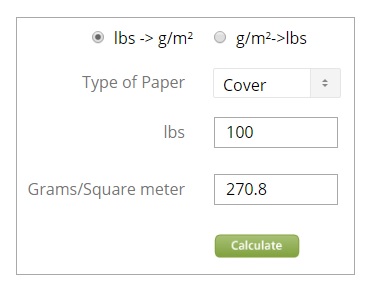 Receive Blog Posts via email
Share with your friends and colleagues