A recent article on Mohawk's Blog showcases the launch of their newest line of colored papers – Keaykolour
Mohawk marks the arrival of Summer 2018 with the launch of Keaykolour. Long established outside the U.S., Keaykolour by Arjowiggins Creative Papers has undergone an update resulting in a range of 43 fresh colors. And Mohawk will be the exclusive North American distributor for this incredibly beautiful line of uncoated fine paper.
The new Keaykolour portfolio features:
43 fresh colors
2 weights (80 text and 111 cover)
1 size at 27.5×39.3 inches
1 natural vellum finish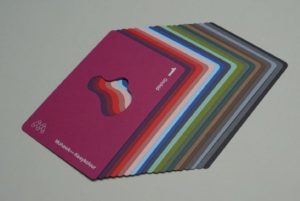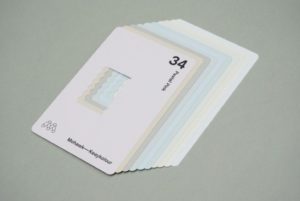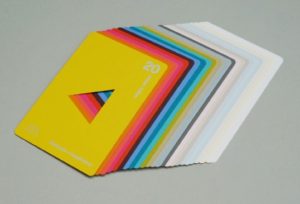 "Using colored paper has never been so easy and accessible.
Simply choose from 43 colors in text or cover weight
and we will have it to your doorstep in just a few days."
The Keaykolour launch tool kit features "flash cards" housed in a box available in twelve different colored 111# covers paired with twelve 80# text weight papers in contrasting color. Each box is die-cut to reveal a multicolored tunnel of all 43 paper colors in the collection. The die-cuts feature three distinct shapes which reference the relative price difference between light, mid-range and deep colors. This price transparency gauge was built in to give designers a kind of price barometer to help them better plan projects by taking the fear out of specifying colored paper.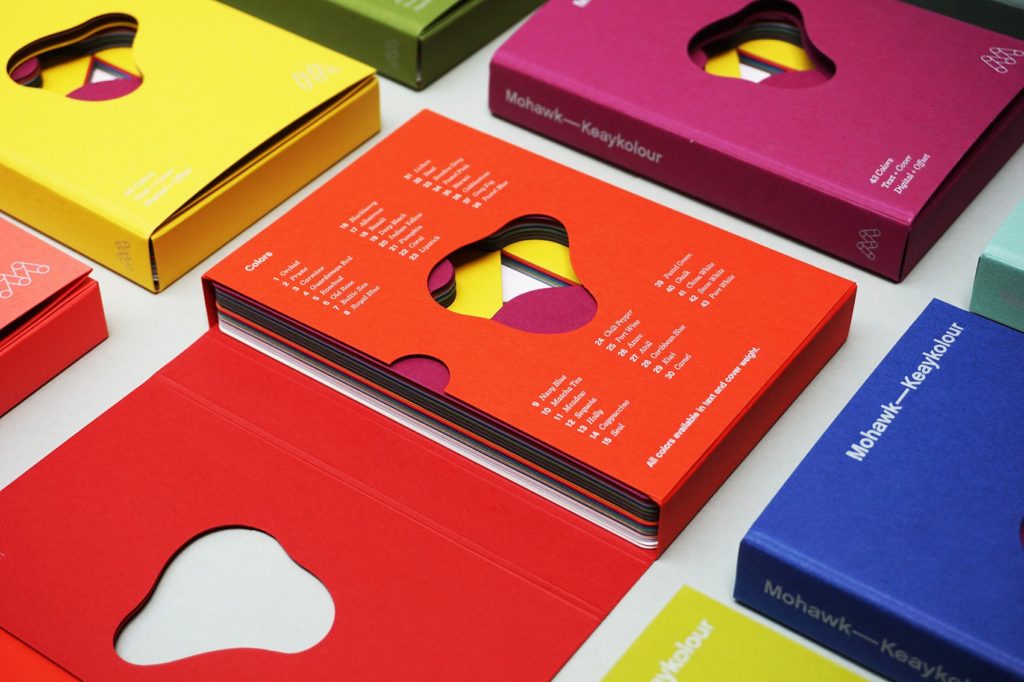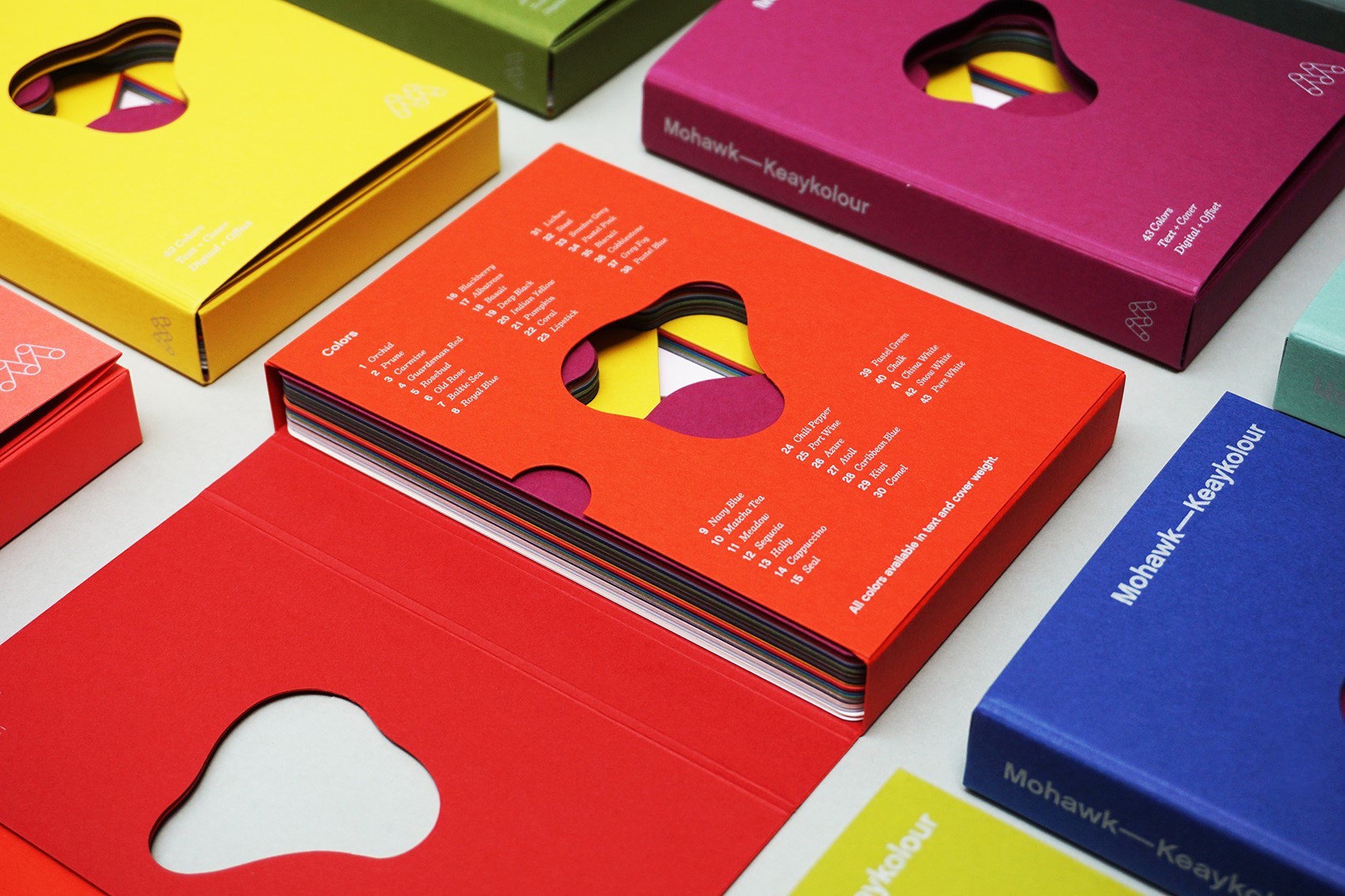 Learn more and read the full release at Mohawk Paper.
Receive Blog Posts via email
Share with your friends and colleagues