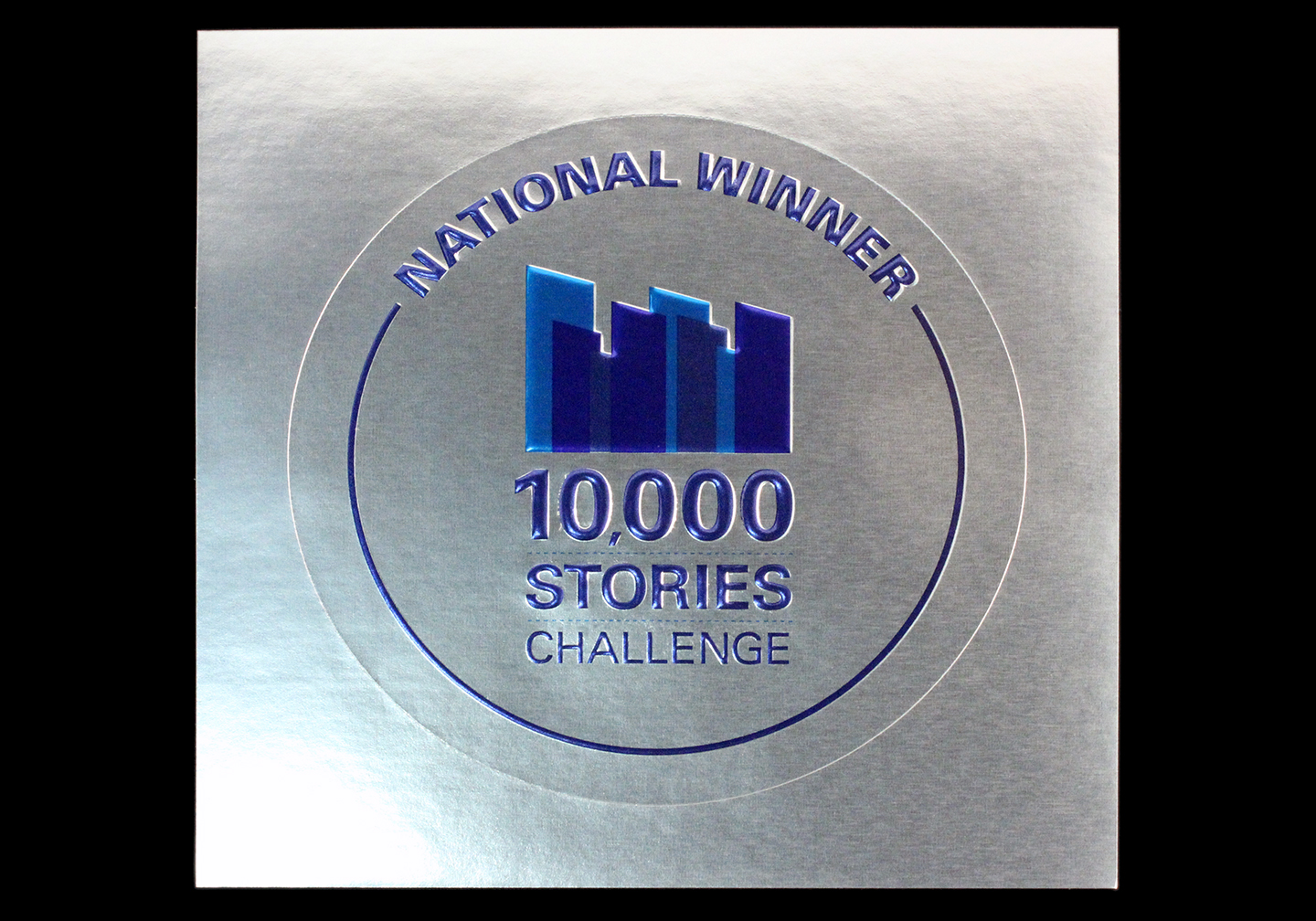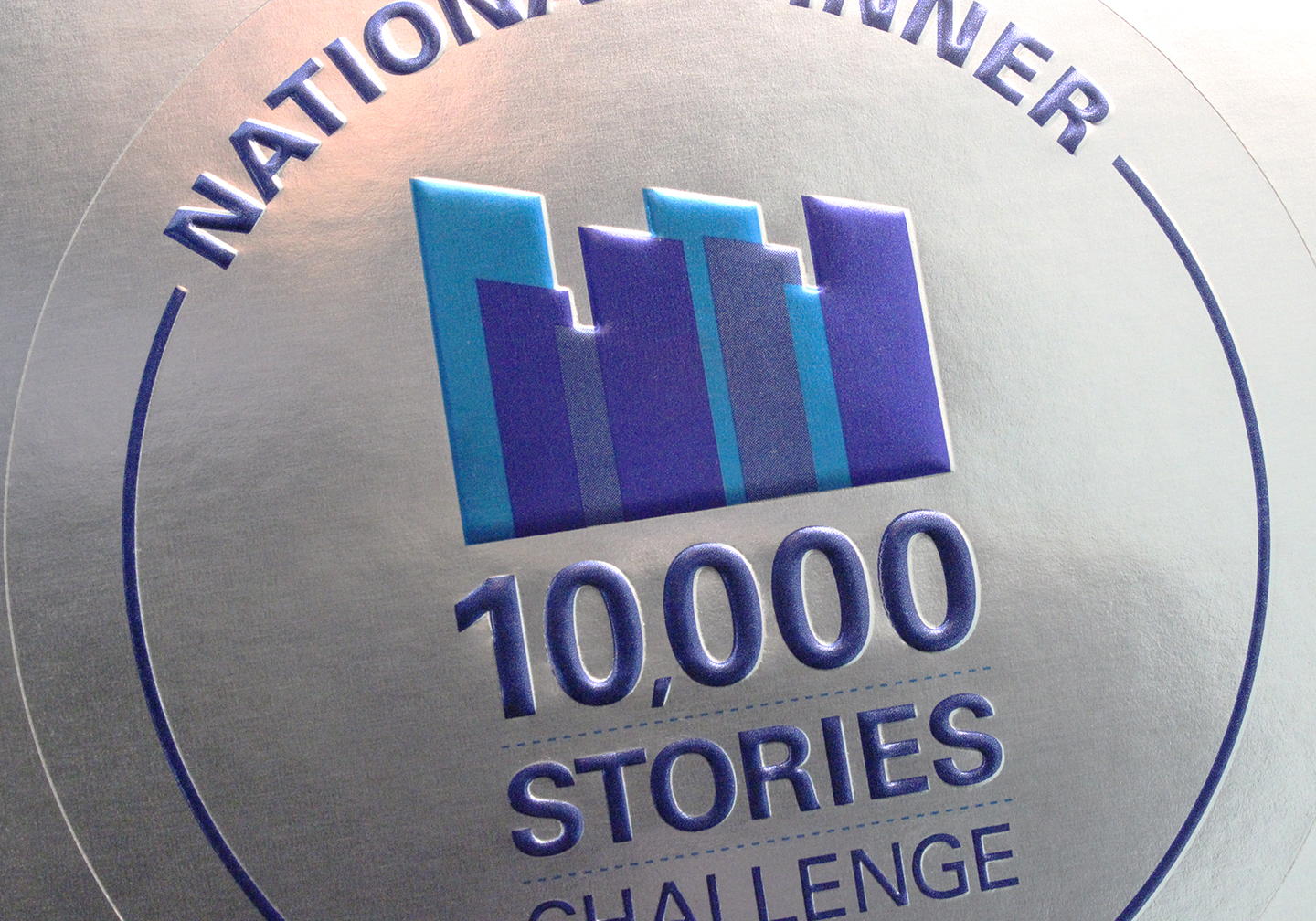 Project: 10,000 Stories Sticker
Paper: Spinnaker Bright Silver Label Paper
Print Process: Offset 2C | register emboss
Finishing: Kisscut

Learn more about offset.
Learn more about embossing
Learn more about diecutting. 
See other samples of offset
See other samples of embossing
See other samples of  die-cutting 
---
Project Spotlight showcases print projects that Precise Continental has been working on highlighting different printing techniques and papers. 
Receive Blog Posts via email
Share with your friends and colleagues