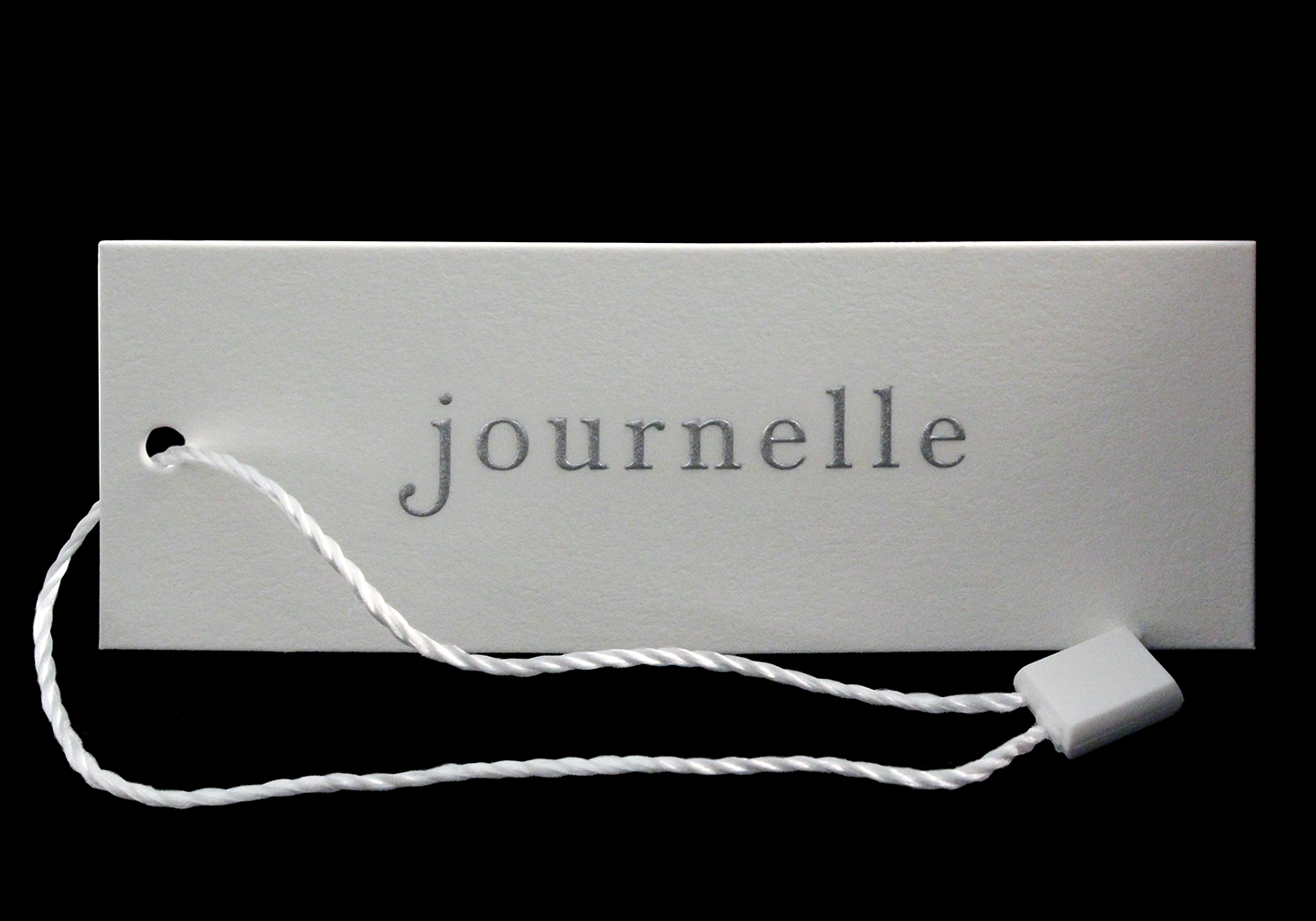 Project: Journelle Clothing Tag
Paper: 134# Cranes Pearl White
Print Process: Engraved silver + burnish
Finishing: hole punch
Learn more about engraving here.
See other samples of engraving in our engraving portfolio.
---
Project Spotlight showcases print projects that Precise Continental has been working on highlighting different printing techniques and papers. 
Receive Blog Posts via email
Share with your friends and colleagues