Retailers and manufacturers grappling with an unusually tight trucking market are paying the steepest prices in years to keep their goods moving.
Freight demand had been ticking up for months, closely tracking the strengthening U.S. economy. The market got a boost from retailers needing to restock store shelves and distribution centers amid the biggest jump in holiday sales since 2011. That wave of demand hit the trucking market just as a new federal safety rule kicked in, leading some drivers to idle their big rigs.
Earlier this year just one truck was available for every 12 loads needing to be shipped, according to online freight marketplace DAT Solutions LLC. That is the most unbalanced market since October 2005, after Hurricane Katrina, and is up from a roughly 4-to-1 ratio at the end of 2016.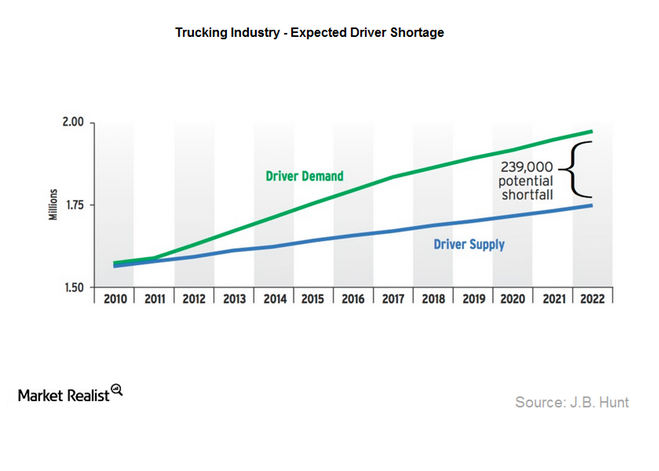 Some companies are delaying nonessential shipments rather than scramble to find a truck. Others are paying a premium to ensure big rigs will be waiting at their warehouses when they need them. The cost to hire the most common type of big rig shot to $2.11 per mile, including a fuel surcharge, in the week ended Dec. 30, a 3½-year high, DAT said.
In February the price to ship freight between 500 miles and 750 miles increased up 30% on some routes, said Dave Menzel, chief operating officer for Echo Global Logistics Inc.. With stricter timekeeping, routes of that length might take two days instead of one, forcing companies needing next-day delivery to hire more-expensive team drivers, he said.
Receive Blog Posts via email
Share with your friends and colleagues