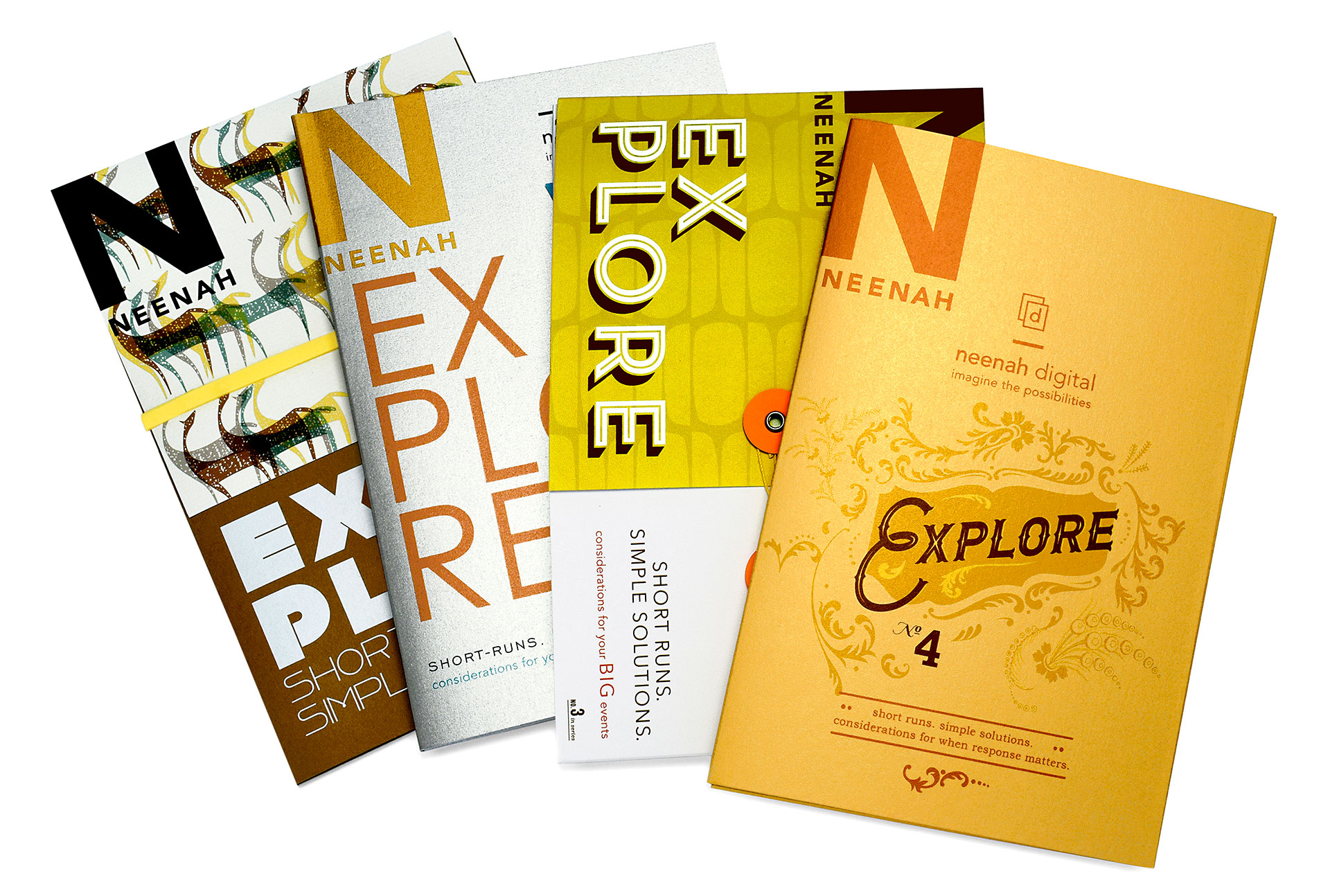 Neenah's new "Explore 4" promotion shows you how to use the advantages of digital printing with creative use of colored and textured papers to elevate all types of short-run and packaging projects. (Explore 4 is the fourth edition in the Explore series, which focuses on short-run production and unique solutions for those seemingly "simple" projects.)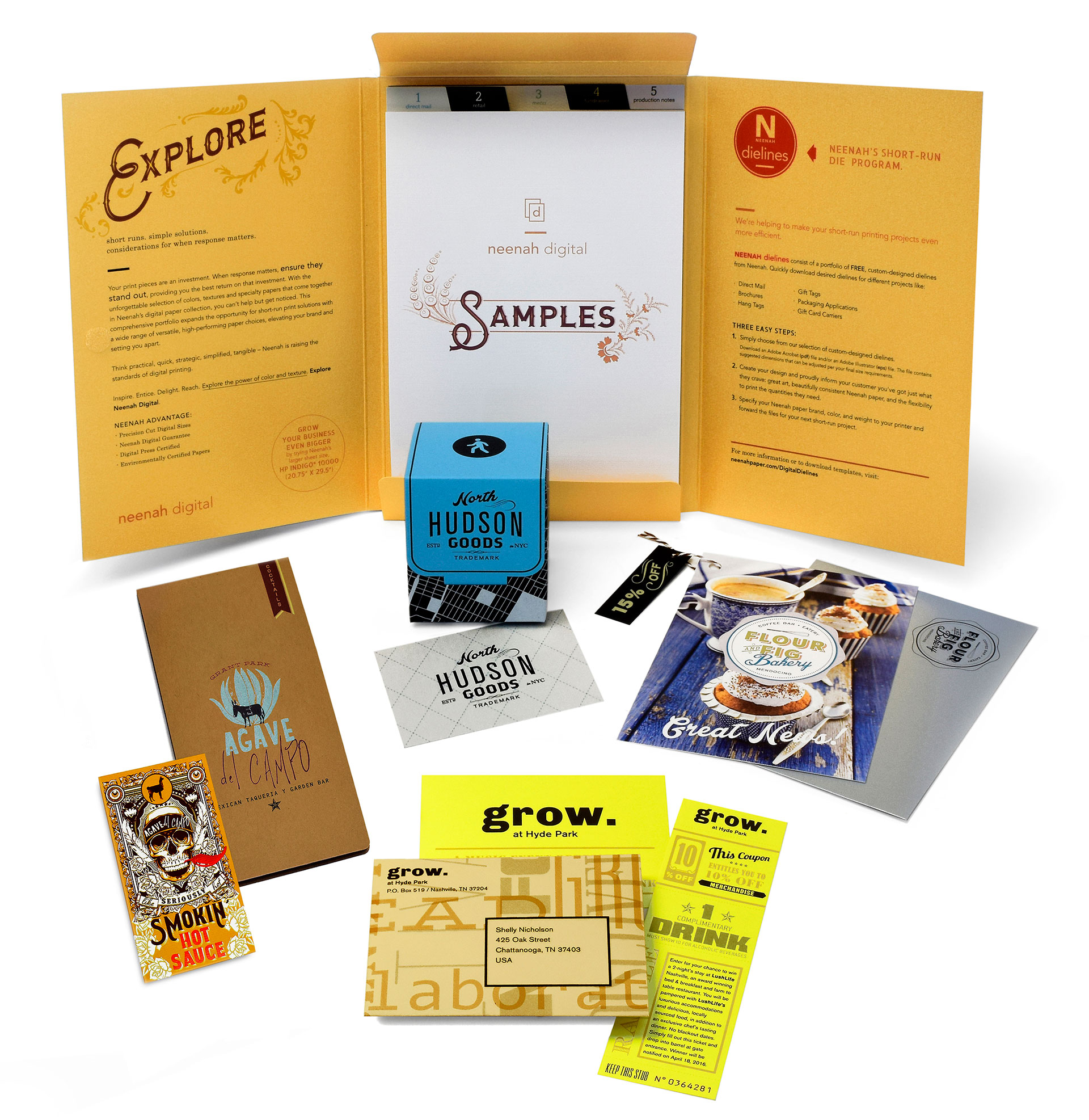 The new Explore 4 promotion, and the complete series, offer samples that showcase beautiful and useful designs to inspire creativity and make it easy to produce a wide range of common and not-so-common applications on beautiful papers, from direct mail, hangtags and menus to invitations, posters and packaging.
By continuing to offer the Explore series Neenah hopes that creatives and brand managers can see the unique attributes that colored, textured and heavier papers can bring to every dimension of their work.
Neenah knows that for designers, small jobs can take as much time as larger jobs. So Neenah offers free, downloadable dielines from all four Explore promotions, giving designers a starting point to help shorten the timeline. Download free dielines here: http://www.neenahpaper.com/resources/dielines.
To get your copy contact your local Neenah Representative http://www.neenahpaper.com/resources/findadistributor
Receive Blog Posts via email
Share with your friends and colleagues