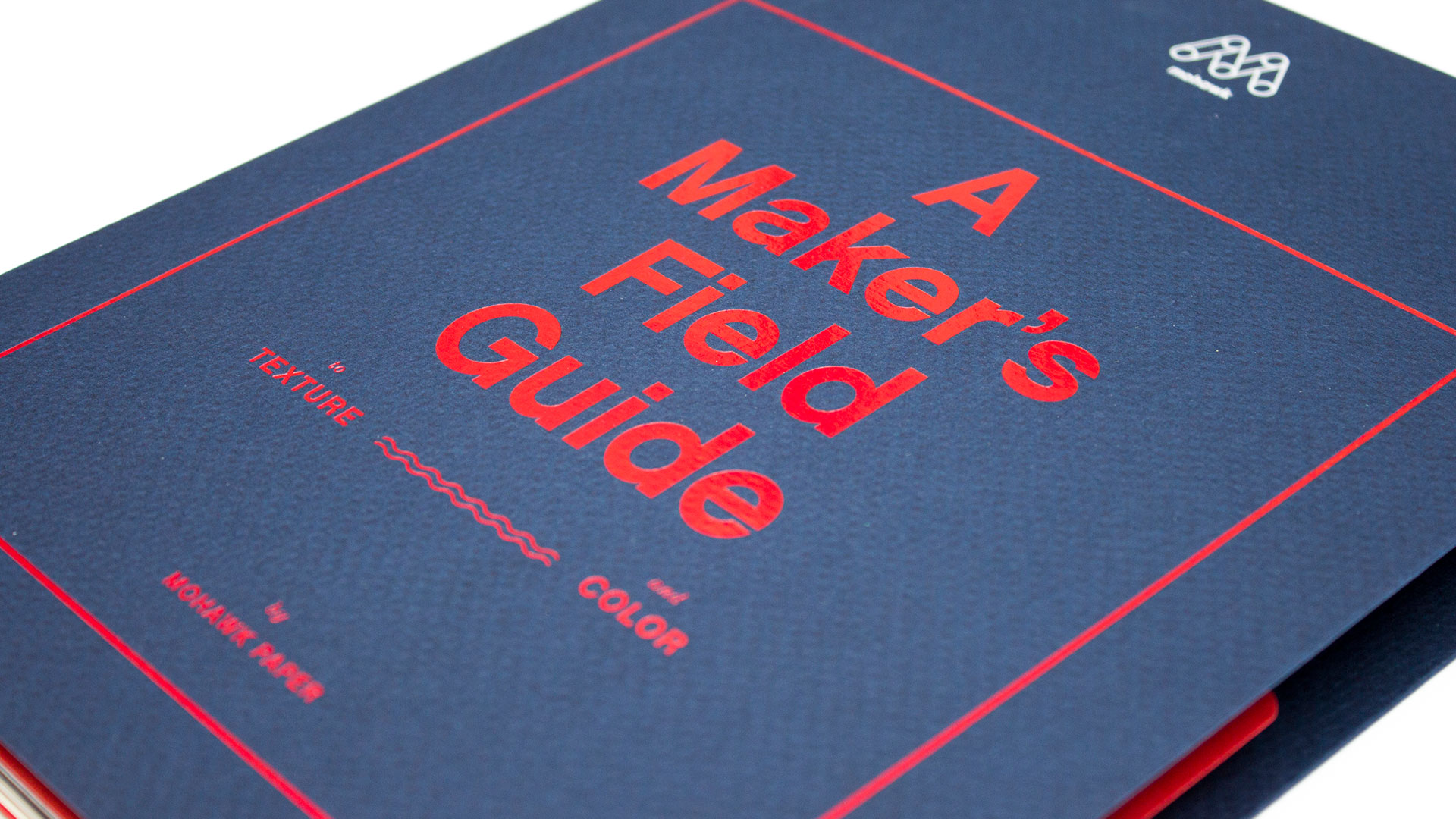 "Paper is a powerful tool, on par with copy and design in its ability to deliver,
enhance and create memorable impact. Just as food delivers more than simply
nutrition, the flavor and presentation of a meal plays a role in how we enjoy and
remember the experience,"
~Chris Harrold, Vice President of Business Development and Creative Director, Mohawk
People are overwhelmed and bombarded with different forms of communication (emails, websites, throw away printed postcards,  etc.. ) that have less and less impact and are often overlooked and discarded.
What we make needs to make an impression, it needs to be elevated to stand out from the endless communication. Mohawk Paper has created a resource to help designers and printers do just that.
The Mohawk Maker's Field Guide is here to help you do that by teaching you how to use uncoated, textured and colored papers as a tool to move the needle from good to great.
This  resource will be the definitive guide to using texture and color to amplify printed projects, underscoring the importance of using materials as a powerful communication tool.
There are 3 ways to get your own copy of the Maker's Field Guide.
Meet with a Mohawk Sales Rep. Contact Mohawk Sales Rep
Register for an Online Introductory Video.
Purchase your copy on the Mohawk Website.
Receive Blog Posts via email
Share with your friends and colleagues