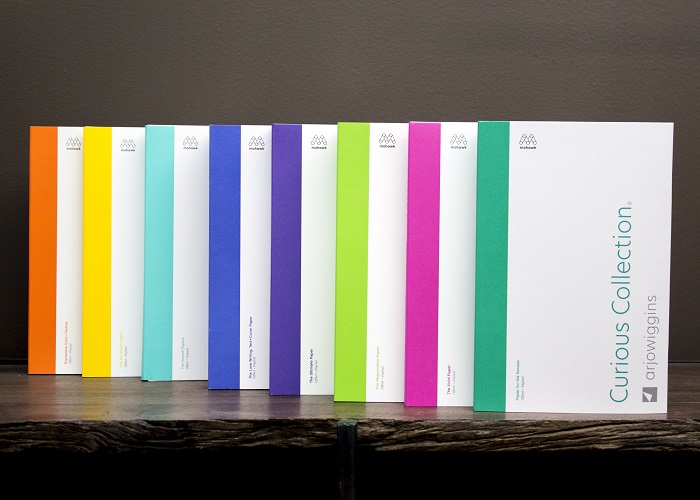 Mohawk paper unveils a new swatchbook featuring The Curious Collection.
The Curious Collection of fine papers is manufactured by Arjowiggins Creative Papers and distributed exclusively by Mohawk in North America. The collection is a line of extraordinary papers for special projects that call for saturated color and unusual texture, featuring seven unique and tactile grades:
Curious Translucents: Naturally translucent papers for use with designs where layering or show through is desired.
Curious Particles: A 100% recycled flecked paper with inclusions for added interest.
Curious Metallics: A rich, glittering alloy adds a shimmery, visual appearance and tactile texture in 24 fashion-forward and complementary colors.
Curious Cosmic: Shimmery reflective colors with an extraordinary soft matte metal effect and a remarkable, patented tactile feel.
Curious Matter: An innovative paper featuring potato starch to create an intriguing tactile experience.
Curious Touch: A deep soft matte texture as remarkable as it appears.
Curious Skin: Distinctive surface and saturated, bold colors invite recipients to touch and feel.
The new swatchbook features the entire line of papers (150 skus) within The Curious Collection.  The Curious Collection is manufactured with FSC Certified pulps, using renewable energy credits (RECS) from Green-e® certified energy sources.
"We know that materials matter, and we believe The Curious Collection uniquely
complements our legacy collection of Mohawk fine papers,"
Bart Robinson, Senior Vice President, Marketing, Mohawk.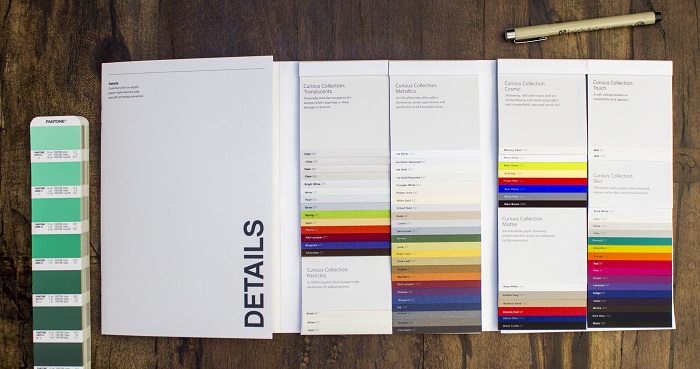 Every color, texture and basis weight available within The Curious Collection is represented across four stunning waterfalls of paper swatches. The new swatchbook also features stock listings and helpful printing tips for each of the grades.
To get your copy visit http://www.mohawkconnects.com/referral/newsletter?type=swatchbooks&items=70-710280015
Receive Blog Posts via email
Share with your friends and colleagues