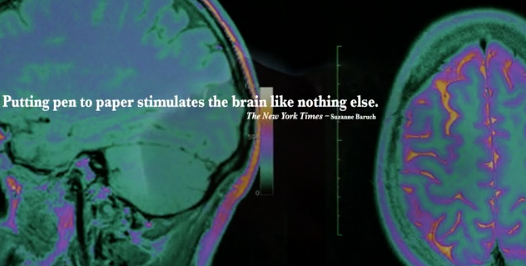 Did you know that worldwide, schools are removing handwriting from the classroom?
Did you also know that there are many benefits of handwriting that these children could be missing out on?
The June 2, 2014  NY Times article looks at  What's Lost as Handwriting Fades. Psychologists found that students learn better when they take notes by hand compared to typing on a keyboard. And in a study at the University of Washington a psychologist demonstrated that writing is associated with a different part of the brain than typing.
Domtar paper created Project Learning Curve in an effort to remind people that handwriting is a vital part of education and cognitive development.
As part of Project Learning Curve Domtar  worked with a software developer to create an app that helps connect a digital pen to a computer allowing teachers to measure students' progress.  Its a way teachers can encourage students to spend more time on handwriting .
Receive Blog Posts via email
Share with your friends and colleagues