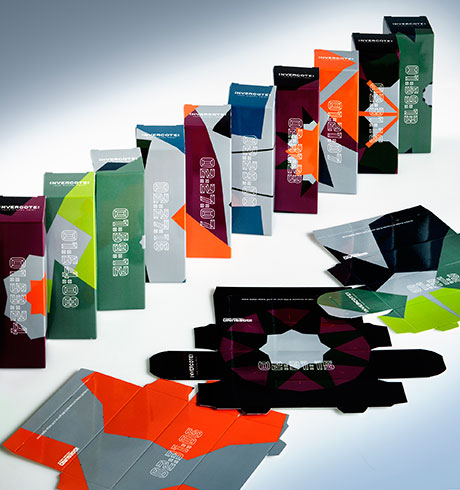 "We're seeing almost an explosion of digitally printed folding cartons. For a company like ours which offers stiff paperboard of the highest quality this is a terrific development," comments Fredrik Lisinski, who is responsible for developing Iggesund Paperboard's sales to the digital print market.
Strong brands led by Coca Cola have shown that the intelligent personalisation or regionalisation of packaging and labels can drive sales. Presses designed for higher grammages as well as new finishing equipment are opening up new possibilities. At the same time, larger sheet formats are paving the way for better economies of scale for digital printing.
"In addition, new applications are appearing that were previously unimaginable," Lisinski adds. "Fifteen – or even ten – years ago, who could have thought that a print run of five calendars featuring photos of someone's grandchildren or three copies of a photo book could form the financial backbone of a printing firm."
Invercote, which is Iggesund's flagship product, has paved the way for digital printing on thicker paper materials since the technology was introduced in 1993. Today's Invercote G is certified for a variety of digital print technologies and is recognised as the market leader by digital printers when they need a thicker or stiffer material than usual.
The rapid development of digital presses and increasingly widespread interest in using digital print on packaging led Iggesund to take the next step with Invercote.
"The upgraded Invercote G that we're rolling out into the market this spring will give us a complete portfolio of products for digital applications," Lisinski explains
Learn more at www.iggesund.com
Receive Blog Posts via email
Share with your friends and colleagues