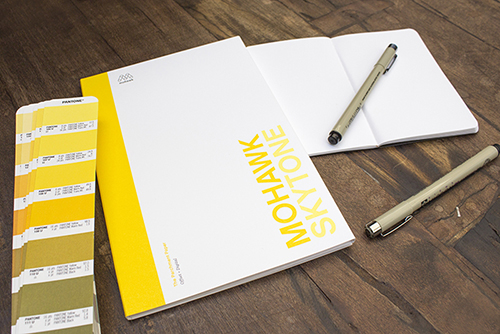 Mohawk continues to make 2015 the Year of the Swatchbook with the release of its second impressive release: Skytone. Like January's milestone debut – Carnival + Via – this one tells you everything you need to know about the paper by employing a clever mix of waterfall sheet display, charts and good old fashioned smart design.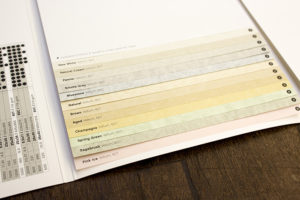 The swatchbook ends with a Details section which contains physical properties and important paper attributes that were previously only available separately in the Mohawk Code Book.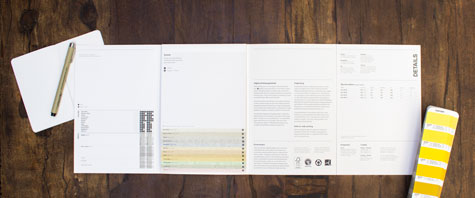 Mohawk Skytone is FSC certified, made with 30% postconsumer waste fiber and manufactured with windpower. There is even an extensive line of matching stocked envelopes available in a variety of styles and sizes.
Visit the Mohawk website to learn more.
Receive Blog Posts via email
Share with your friends and colleagues