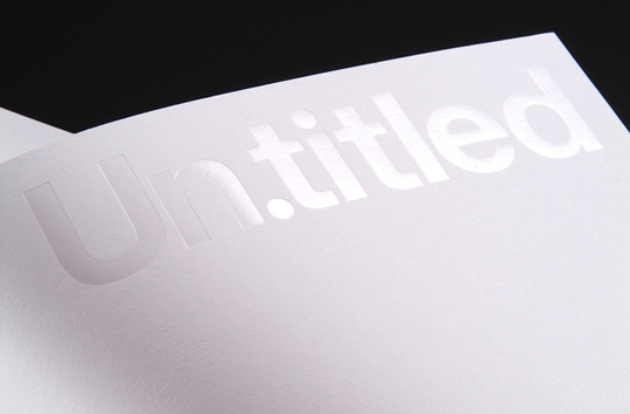 Reprinted from the Domtar Website http://domtarblueline.com/2016/02/the-basics-of-foil-stamping/
By Jill Dinicolantonio
February 25, 2016
One of the things I love about paper is that it is offers the designer so many options in terms of print production. While I get to work with creatives on projects that use all kinds of print techniques, I thought I'd profile the basics of one of my all time favorite techniques: foil stamping.
Foil stamping is a process that uses a metal plate that has been engraved with an image of the desired design to be foil stamped. The die or sculpted metal plate comes in contact with the foil and transfers a thin layer of the foil film onto the surface. As the metal plate is heated, the adhesive on the back of the foils melts and presses into the paper. When the pressure is backed off, the foil cools and sticks to the surface of the paper where the design of the plate was leaving you with the desired imprint. The result is a finished piece with a highly reflective image.
Since the foil is actually a film, the effect of white type on black paper stock work well when using a white gloss or matte foil as opposed to white opaque ink – which will usually require at least two or three hits of ink to achieve the desired effect. So depending on the cost of the design and cost of the die, it may not be as expensive as you might think.
Metallic foil stamping tends to have a more pronounced effect than printing metallic inks on paper, in the same way white ink does. Depending on the type of paper, coated or uncoated, the results of printing metallic ink will vary greatly but the use of metallic foil will produce more uniform results on either type of substrate with a far greater impact.
Foil stamping looks great on all types of paper stocks and works well with both minimalist designs as well as highly embellished ones. And it's a great way to make a big impact with a monochromatic design: think of white foil on white paper or black foil on black paper. The technique also lends itself beautifully to embossing and debossing.
There are many types of films that can be used when foil stamping ranging from metallics to gloss, matte and even holographic foils – a great example of which is on the cover of Domtar's recent promotion: LIVE On Cougar®.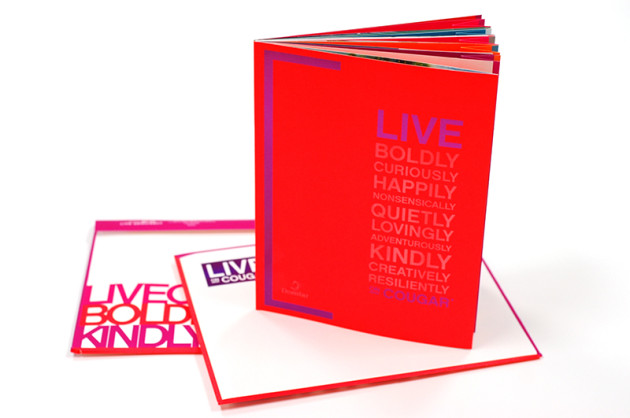 JILL DINICOLANTONIO
Jill DiNicolantonio, is a lifelong paper enthusiast. Her passion for paper started in grade school and evolved into a career in graphic communications, where she spent the past decade advising clients on all things print and paper. Founded on the belief that a great arsenal of samples can inspire brilliant design, Parse & Parcel is a new resource for print and paper inspiration. With unique access to essential design resources, creatives stay up to date on the latest paper samples, see award winning graphic design and learn about new print techniques and trends – visit parseandparcel.com.
Receive Blog Posts via email
Share with your friends and colleagues